By Gary SamuelWe have great news to share with you – our digital video catalog is expanding and we have over 100 new music documentaries. Our new music docus tell the stories of the most successful and popular singers, bands and stars out there today, such as Lady Gaga, Miley Cyrus, Adele, One Direction, Justin Bieber, One Republic, Britney Spears, Madonna, Beyonce, Jay Z, Kanye West, Black Eyed Peas and many more.

If you"ve ever wondered how these stars grew up and achieved fame, or what kind of people they are beneath their public persona, you"re welcome to check out our new selection of music documentaries on OnlineMoviesBox and find out.

These are some of the new documentaries we"re offering as part of our video catalog for 2014: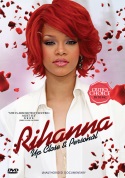 Rihanna – Up Close & Personal
Rihanna is one of the most diverse superstars in modern music. Her catchy melodies and vibrant charisma has allured fans all around the world. She has received numerous awards. To date she has sold more than 20 million albums and nearly 50 million digital tracks – making her one of the best selling artists of all time. In this intimate docu-drama, we celebrate her evolution – from an aspiring talent into an international pop star.
Lady Gaga – Revealed
Considered one of the most compelling musicians of the 21st century, her unique sound and unconventional fashion style has made her an undeniable force in music. She has received numerous awards and has sold millions of records internationally. This documentary film explores her life with a magnifying glass giving fans an up close and personal look at casino online the artist behind the elaborate eye wear and sackboy costumes. Lady Gaga is truly "Revealed."
Miley Cyrus – Reinvention
Miley Cyrus has always been way ahead of her time. At the tender age of nine she decided that acting would be her career. Her passion for acting and singing has catapulted her into a global teen idol. This intimate film, packed with rare footage, explores her astonishing evolution-from a Disney Channel favorite to a controversial tabloid sensation.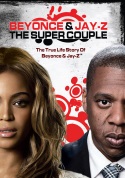 Beyonce & Jay Z – Super Couple
By the time they got together they were already each at the top of their fields. She, a multi-platinum multiple Grammy winning artist, actress, producer and spokes model. He a multi-platinum artist label head, manager & minority owner of the NBA"s New Jersey Nets. But anything they were able to accomplish alone was magnified by what they have been able to do together.
Kanye West – Evolution
Kanye West is to hip hop culture what Wolfgang Amadeus Mozart is to classical music. REVOLUTIONARY. Whether it"s hip hop, rhythm & blues, baroque pop, arena rock, folk, alternative, electronica, synth-pop, or classical music – the genius in Kanye West melodically blends them all.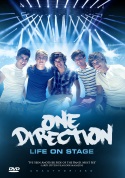 One Direction – Life On Stage
One Direction has evolved into one of the greatest boy bands of all time. Their strong voices and energetic performances are unparalled. To date they have sold over 14 million singles and 8 million albums. Their achievements include two BRIT Awards and three MTV Video Music Awards. However make no mistake, their success is no coincidence. One Direction is one of the hardest working bands in music, touring the world incessantly. This documentary film goes beyond the music and explores the challenges and triumphs of One Direction, depicting "Life on Stage".
Check out the Craze Catalog and fill in your name and email to get full access to our digital content.