Craze Digital has a huge video and movie catalog with over 10,000 feature length movie titles from all genres, TV series and 1,000 music controversial tabloid sensation.

Rihanna – The Rise And Rise Of Rihanna
Robyn "Rihanna" Fenty, the R&B princess who evolved into a pop sensation, has an unwavering work ethic that enabled her to sell more than 20 million albums worldwide. She has received many nominations and awards, and clearly hasn't reached her peak yet. She has been through tragedy, betrayal, adversity and major scrutiny, but still manages to top the Billboard charts.

One Direction – The Invasion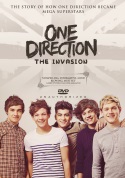 One Direction is one of the most promising bands in modern music. Niall Horan, Liam Payne, Harry Styles, Zayn Malik and Louis Tomlinson are a force to be reckoned with. Their international vibrant sound has landed them at the top of the charts. In this exclusive documentary we explore the evolution of one of the hottest boy bands in music.
Taylor Swift – Her Life, Her Story
Taylor Swift represents the next generation of country pop performers. Her impeccable voice, great music, and youthful beauty have made her the top selling digital artist in music history. This is the story of how a young girl from Wyoming, Pennsylvania turned her dream into reality.
Justin Bieber – Fever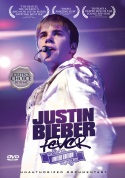 Justin Drew Bieber has a magic that is unexplainable. His soulful voice, charm and good looks create pandemonium wherever he is. His debut album is certified platinum, and he continues to sell out concert arenas all overd the world. What is it about Justin Bieber that propelled him into a teen icon? This exclusive documentary chronicles the life of music's newest heartthrob, revealing the exciting phenomenon dubbed "Justin Bieber Fever". This is an unauthorized biography.
Several high-quality TV mini-series, added recently to our video catalog:
Jack Hunter
This TV series is considered one of the highest professional series in the world. Archaeology was never this awesome before. Join world explorer Jack Hunter on a triple adventure ride through exotic locations and terrifying perils.
True Women
This series, starring Angelina Jolie, is a sweeping sage of love, war and adventure, spanning five decades from the Texas Revolution through the Civil War, Reconstruction and beyond. It is a story of the love, friendship, survival and triumph of women in a men's age.

Uncaged
This half-hour nature series showcases the full HD-beauty of the wildlife and its amazing habitants: polar bears, exotic monkeys, colorful toucans, giant whales, penguins, bald eagles or grizzly bears. In a fascinating, fun and energetic manner, Uncaged invites the viewers on an amazing exploration tour around the globe, all the while keeping the major mission to assimilate the importance of preserving nature as it was handed to us. (9 parts)
Fearless Music
Fearless artists in these fearless performances are bringing the world's ultimate off-mainstream live shows to this amazing HD series. The ultimate indie live shows from the biggest names, gathered together in 34 episodes shot in NYC – with an amazing video quality, awesome sound and the most adventurous and inspiring artists. (34 parts)
Craze Digital is also extremely proud of its rich music catalog with over 15,000 songs and 1,000 live shows.
Some of our top albums and songs: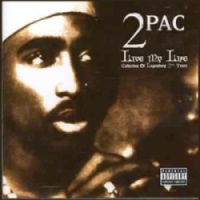 Albums

Live My Life – Tupac
Greatest Hits – Live Earth, Wind & Fire
The Hits – Kool & The Gang
Tha Gangsta Mix – G Unit feat. 50 Cent
Throwback – Boyz II Men
Best of Tha Street – Snoop Dogg
Best Kept Secret (Deluxe Edition) – Leona Lewis
Songs
Shout – The Isley Brothers
Unchained Melody – The Righteous Brothers
Basketball – Lil Bow Wow
California Love – Tupac
P.I.M.P. (Remix) – 50 Cent Featuring Snoop Dogg
I Ain't Mad At Cha – Tupac
Gone Til November – Wyclef Jean
No Sunshine – DMX
How Do You Want It – Tupac
Check out the Craze Catalog and fill in your name and email to get full access to our digital content.
If you have an interesting technological innovation or consumer service, or if you're interested in digital content distribution, content licensing, film distribution, music distribution, music licensing or movie licensing, please contact us.