Flixuniverse – Set Top Box Version App
3,000 Full Movies and counting – Welcome to the Flixuniverse VOD Android App, an ever growing universe of awesome and legal digital video content for your viewing pleasure. It's simple to use, it's fun to watch and we assure you – you'll always find something you like. Whether you are a Horror B movie fan, a live Music groopy or a Blockbuster addict – we have more than 20 genres to get you going. (This VOD app needs a constant Internet connection in order to operate smoothly).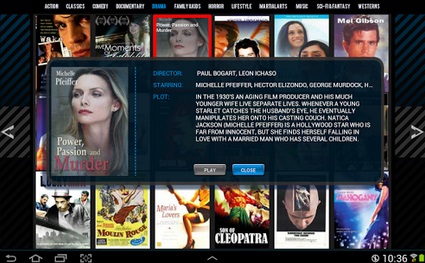 Pricing
All Flix Universe movies are available for free during the first 5 minutes of the movie. In order to continue watching, a subscription is required. Subscriptions are monthly based and allow unlimited views of all movies within the VOD application. Monthly subscription price is $5.99
Goals
The main goal is to integrate the Flix Universe android application within the Dongle android TV streaming device, in order to satisfy users with the usability of the device. We would be able to measure this by the amount of users subscribing to the VOD platform after dongle purchases.
Product Packaging
The final product aka Dongle should be supplied with a user manual for the dongle and a user manual for the VOD app with a voucher code for 1 month free access to the app.
In addition, it is recommended that the end-user should purchase a remote controller in order to have a better user experience using the dongle device.
Please provide us with different remote control options available in order for us to build a dongle package including Dongle device, remote control and VOD application.
For more information read about our video catalog and contact us.
Keywords: VOD app, VOD application, Android app, Android VOD app, Android application